Support Living Organ Donors

Through The

Heal With Love Foundation

Because No One Should Ever Have To Choose

Between  Paying The Bills or Saving a Life.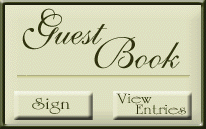 There are almost 15,000 people waiting for a liver transplant nationwide.

There are more than 100,000 people waiting for a kidney transplant nationwide. 

Some people wait 5 years for a kidney.

Some Die Waiting

Thank you for visiting our website.  Please sign our Guest Book and tell us a little bit about yourself.  Are you a donor? Recipient?  How has kidney transplant impacted your life?



Number of donors supported to date = 69

Amount disbursed = $40,671.98

JL - Illinois

LA - Florida

DG - Michigan

DB - Michigan

AM - Texas

AEM - Michigan

MC - Michigan

TM - California

CL - New Jersey

TO - Pennsylvania

MF - California

MV - Illinois

AB - Rhode Island

JJ - Tennessee

JK - Illinois

JC - New Mexico

SP - South Carolina

BS - Minnesota

DP - Maryland

FC - Arizona

MS - Michigan

OE - South Carolina

JF - California

DM - Ohio

LP - Pennsylvania

TH - Nevada

ER - Washington

GA - New Jersey

SS - Texas

PG - Illinois

CT - Ohio

SG - California

SD - Massachusetts

CS - Michigan

KI - Ohio

RS - Connecticut

NA - Tennessee

CW - Illinois

DC - Connecticut

AC - Illinois

LE - New Jersey

NJ - Maryland


WN - Pennsylvania

MC - Colorado

MB - Illinois

CC - Texas

JM - Ohio

KP - Maryland

MA - Alabama

JP - Massachusetts

NS - West Virginia

DM - New Jersey

VH - Pennsylvania

CC - Maryland

GM -  Florida

MT - Ohio

IG - Illinois

EM - Ohio

SR - Ohio

FM - Maryland

AP - Michigan

TJ - Tennessee

AE - Alabama

TM - Maryland

LL - Ohio

NT - Illinois

JC - Maryland

BM - Georgia

RM - Utah